Our calendar of events and workshops is varied, from dance to Shamanic Drumming. These longer sessions are a great way to explore the world of health and wellbeing, broadening your understanding of what works for you.
Wellbeing Social Walk
SUNDAY MORNING , next walk tbc
Dear Friends, you are all invited to join is on a walk around Pateley Bridge you do not need to be a member of the centre to join
All are welcoming
FREE
Dealing with chronic pain – The Reign of Pain Lies Mainly in the Brain – workshop with Gerry Andrews
SATURDAY, APRIL 30, 2022 AT 11:30 AM
The Reign of Pain Lies Mainly in the Brain: The Body-Mind Connection – Understanding chronic pain and what you can do about it".In this 2 hour interactive workshop, Gerry Andrews, The Body-Mind Coach at Shan Holistic Massage Therapy will explore the subject of chronic pain :

the different types of pain

the Body-Mind-Emotions connection and our Inner Child

the role of Anger and even Rage

and what we can do to not only manage, but RECOVER from chronic pain – all without pills or medication!
This is for you if you have been living with pain for more than 3 months, you have tried all sorts of remedies, but the pain persists, your pain seems to move around and manifests in different ways. You will take away a better understanding of what lies beneath chronic pain and most importantly, learn some simple, yet effective tools and techniques for helping address your pain.
Suitable for all levels
£20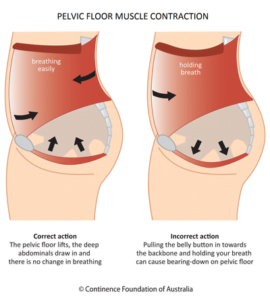 The Pelvic floor an Integrated Approach
NEW DATE TBC
Our Pelvic floor should resemble a taught trampoline but unfortunately very often our pelvic floor more often resembles a slack hammock! Pelvic floor problems are very common but rarely discussed or taught properly unless you have access to a pelvic floor specialist While clinical Pilates classes are a wonderful help, it is not enough as we also need to learn how to isolate the pelvic floor and learn the specialist exercises
In the seminar you will learn how to exercise the pelvic floor correctly but also equally importantly how to relax it.
Suitable for all levels
£25
Tango classes and workshops with Benjamin
New date tbc please register your interest
Originally from Argentina, Benjamin have been dancing and teaching for longer than 15 years. Based upon his knowledge of body biomechanics, the analysis of tango partner's movements and the rhythms in the execution of tango steps, he developed his own teaching approach. It aims to deliver a clear, direct and unique tailor made learning experience to each of his students.
Having studied in prestigious art schools and universities in Argentine and Brazil, the multi-faceted artists built a solid carrier in the performance arts. For instant, Tango, Contemporary Dance, Argentine Folklore, etc., are part of his portfolio. Benjamin have teached and performed tango in many countries, e.g. Japan, Ireland, Germany, England, Spain, Mexico, Brazil, Argentine, etc.
His passion for tango was the trigger to create the "Charme Tango" dance company in Brazil and the "Tango Club UK". Naturally, an international tango community was born, as an umbrella that holds several cultural and pedagogical projects led by Benjamin.
About the classes:
In this class we will study about expressing the tango musicality and emotions through organic movements and creative structures.
The tango class cover a range of techniques and knowledge of the movement of both bodies in the couple to develop fundamental skills, like balance, poise, dynamics management and precise coordination
Suitable for all levels
£25
Autumn Equinox Fire Ceremony, Drumming Circle and Social
Date TBC
Dear Friends, You are invited to this Spring Equinox and Fire ceremony at the centre as we say goodbye to the winter and welcome the Spring and the return of longer lighter days. We will start around the fire in prayer and ceremony releasing any baggage or density to the flames from this winter period. We will then move inside to drum and connect to, the ancestors, our own heart beats and mother earths heart beats in celebration and sound. We have drums though please bring your own if you have one. You may also wish to place something (eg a note of what you would like to release) into the fire. After the drumming there will be time for a cup of tea (provided) and chats with like minded people.
All are welcoming
£15
Cacao Ceremony, Sound healing and intimate gig
TBC
We are happy to welcome back Arachai and Joe to the centre. The evening will kick off with a Cacao Ceremony, leading into a full immersion Sound Bath using the instruments of Handpan, Didgeridoo, Gongs and more.. and to finish the evening off, an intimate gig sharing some reggae vibes and original songs.
There will be time for socialising and chatting after. This will be a great evening full of beautiful people!
Suitable for all levels
£25