Our calendar of events and workshops is varied, from dance to Shamanic Drumming. These longer sessions are a great way to explore the world of health and wellbeing, broadening your understanding of what works for you.
Wellbeing Social Walk
SUNDAY MORNING July 31
Dear Friends, you are all invited to join is on a walk around Pateley Bridge you do not need to be a member of the centre to join. Please contact Richard on 07834621392 for more details.
All are welcoming
FREE
Chakra Balancing Workshop with Sam
Saturday August 13th , 11am-1pm, £20
You are invited to join this Chakra Balancing Workshop, where we will explore the Chakra system from its roots in ancient Hindu and Buddhist scriptures, to its utility and relevance for modern life.
In this workshop, we will learn about the main 7 chakras of the body and explore how a well balanced chakra system can support us to live with greater ease, contentment and joy in our lives. We will explore the history and evolution of the chakra system from ancient roots in the Vedic texts to the 7 chakra system, depicted by the colours of the rainbow that we see today. We will learn about the qualities of each individual chakra and the importance of creating balance throughout the system.
The workshop will combine learning and discussions with embodied practices that support us to integrate what we learn. We will explore each chakra, starting with the root chakra and working up to the crown, learning the qualities of each and engaging in practices that help bring them into balance.
The workshop will include the following key elements:
Learning about the chakra system including origins and evolution
Exploration of each chakra, including practices to bring them into balance
Yoga poses and sequences that balance particular chakras
Chakra based meditations and visualisations
Stories, poetry and group discussion and exploration
Suitable for all levels
£20
Immersive Soundbath with Christian
SATURDAY, AUGUST 27 7.30-8.30pm
An immersive and deeply restorative 'Sound Bath' relaxation experience, to gently lull you into a state of peace, calm and tranquillity
THE SOUND BATH RELAXATION:
Deep relaxation is a vital part of looking after your health and wellbeing, which can assist with personal growth and healing, as well as guiding you on a journey of deeper discovery of self. It allows our bodies the time to rest and rejuvenate. Using guided meditation alongside the therapeutic sounds as a means of deep relaxation is an excellent way to help relax, rebalance and restore the mind and physical body.
Sound can be a powerful & energising means of relaxation. The frequency, vibration and resonance of the sounds support and assist you, right down to a cellular level, to bring about balance and harmony to your physical body and energetic fields, calming the mind and inducing deep relaxation.
During the sessions, the Himalayan Singing Bowls are gently played, along with other therapeutic instruments such as Crystal Singing Bowls, Hand Pan, Native Flutes, Shamanic Drum and Didgeridoo to bathe you in the deeply healing and restorative sounds.
YOUR INVITATION:
All are welcome, sessions are informal and light hearted, with no special skills or previous experience necessary. Just bring a smile and allow the captivating sounds to work, like a 'sonic massage' for the physical self, as you allow yourself the time and space to just be.
Please bring a yoga mat / blanket / pillow for your comfort. (We do have some spare mats at sessions if you need to borrow them).
Wear warm comfortable clothing and you may also like to bring a bottle of water to drink
Prompt start at 7:30pm (Please arrive 10-15 minutes earlier)
Suitable for all levels
£18
WORKSHOPS COMING UP TO BE CONFIRMED
Kirtan with James and Co
Dear Friends,
Are you in the mood for heart centered celebration and music!?
Cheryl, James and Chris invite you to join this celebratory Kirtan event at the Centre here in Harrogate at the end of July.
With Cheryl and James on vocals, James playing the guitar and Chris on the djembe, together they will play devotional (non-sectarian) music for us all to sing along to.
It will be a beautiful, fun, high vibe evening with lovely people in a heart centered space with an opportunity after to socialise and chat over a herbal tea. All are welcome, it would be great to see you there!
The exchange is £15. You can book in (preferably) via this link:
https://www.wellnessliving.com/rs/event/yorkshire_centre_for_wellbeing?k_class=434574
Otherwise its fine to pay cash on the night, please let us know if you plan to join via [email protected]
Looking forward to it and to see you <3
Blessings,
James, Cheryl and Chris
Stories, poetry and group discussion and exploration
Suitable for all levels
£15
Workshop with Dipti
Ayurvedic Summer Nutrition Workshop
Summer is the season of new beginnings, renewal and growth. The Ayurvedic Summer Nutrition Workshop is an incredibly balancing combination to cool your body and calm your mind. This is a beautiful and rejuvenating way to guide yourself toward the ayurvedic path of self-care and love and become more about your body and Ayurveda.
The Ayurvedic Summer Nutrition Workshop will help you learn about the importance as well as the implementation of Ayurveda, two simple body balancing summer recipes to energize your body and mind and, the basics of summer herbs & recipes how to use them for health benefits in our daily lives!
With this Workshop, understand how to use the rituals of healing including healthy eating, movement, and ayurvedic self-care rituals guiding you to feel lighter; physically, emotionally, and mentally. You will leave feeling centred and energised and, more aware of your body and how to use Ayurveda to get all its benefits.
Suitable for all levels
£25
Summer Solstice at Thornborough Henge
Date TBC for 2023
You are invited to this special occasion, celebrating the Summer solstice at the sacred and powerful Thornborough Henge just north of Ripon.
The addres to the car park: New Ln, West Tanfield, Ripon DL8 2RA. We will be at the top of the mound/henge next to the car park.
We will join together in fire ceremony and prayer. As we connect to our hearts and release in to the flames anything we are ready to let go of from this last year of great change and transformation and call in our new intentions and visions. This will include prayerful song from Cheryl and a couple of group songs led by the 2 of us.
After there will be a drumming circle where we will give back to the land and connect with the ancestors in joyful frequency and song. Please bring a drum if you have one and a note for the fire to release anything to the flames.
All are welcome, the investment is £20, you can book via this link.
I look forward to seeing you there in celebration and community.
Many Blessings,
James and Cheryl
Suitable for all levels
£20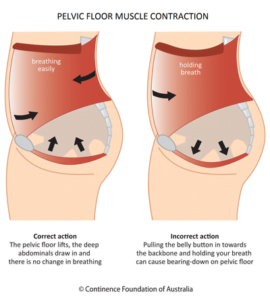 The Pelvic floor an Integrated Approach
NEW DATE TBC
Our Pelvic floor should resemble a taught trampoline but unfortunately very often our pelvic floor more often resembles a slack hammock! Pelvic floor problems are very common but rarely discussed or taught properly unless you have access to a pelvic floor specialist While clinical Pilates classes are a wonderful help, it is not enough as we also need to learn how to isolate the pelvic floor and learn the specialist exercises
In the seminar you will learn how to exercise the pelvic floor correctly but also equally importantly how to relax it.
Suitable for all levels
£25
Tango classes and workshops with Benjamin
New date tbc please register your interest
Originally from Argentina, Benjamin have been dancing and teaching for longer than 15 years. Based upon his knowledge of body biomechanics, the analysis of tango partner's movements and the rhythms in the execution of tango steps, he developed his own teaching approach. It aims to deliver a clear, direct and unique tailor made learning experience to each of his students.
Having studied in prestigious art schools and universities in Argentine and Brazil, the multi-faceted artists built a solid carrier in the performance arts. For instant, Tango, Contemporary Dance, Argentine Folklore, etc., are part of his portfolio. Benjamin have teached and performed tango in many countries, e.g. Japan, Ireland, Germany, England, Spain, Mexico, Brazil, Argentine, etc.
His passion for tango was the trigger to create the "Charme Tango" dance company in Brazil and the "Tango Club UK". Naturally, an international tango community was born, as an umbrella that holds several cultural and pedagogical projects led by Benjamin.
About the classes:
In this class we will study about expressing the tango musicality and emotions through organic movements and creative structures.
The tango class cover a range of techniques and knowledge of the movement of both bodies in the couple to develop fundamental skills, like balance, poise, dynamics management and precise coordination
Suitable for all levels
£25
Autumn Equinox Fire Ceremony, Drumming Circle and Social
Date TBC
Dear Friends, You are invited to this Spring Equinox and Fire ceremony at the centre as we say goodbye to the winter and welcome the Spring and the return of longer lighter days. We will start around the fire in prayer and ceremony releasing any baggage or density to the flames from this winter period. We will then move inside to drum and connect to, the ancestors, our own heart beats and mother earths heart beats in celebration and sound. We have drums though please bring your own if you have one. You may also wish to place something (eg a note of what you would like to release) into the fire. After the drumming there will be time for a cup of tea (provided) and chats with like minded people.
All are welcoming
£15
Cacao Ceremony, Sound healing and intimate gig
TBC
We are happy to welcome back Arachai and Joe to the centre. The evening will kick off with a Cacao Ceremony, leading into a full immersion Sound Bath using the instruments of Handpan, Didgeridoo, Gongs and more.. and to finish the evening off, an intimate gig sharing some reggae vibes and original songs.
There will be time for socialising and chatting after. This will be a great evening full of beautiful people!
Suitable for all levels
£25